| | | |
| --- | --- | --- |
| | Welcome to our Nursery | |
| | |
| --- | --- |
| Teacher: | Mrs C. Hardwick |
| | |
| Assistants: | Mrs A. Ray |
| | Mrs M. Howe |
Welcome to the New School Year and New Term


The theme for this half term is 'Berkhamsted Babes'
These are the questions the children would like to find out the answers to over the next few weeks.
Washing machines – how do they go round?

Colours of houses – why are they different?

Why do houses have numbers? What about telephone numbers?

Can we find out about how many cars are on the roads? And what about number plates?

On microwaves the numbers go down till its ready – why?

How do people get to school?

Do teeth get old?

Why is 'steam' different colours when it comes out of chimneys? Is it like steam trains?
Week beginning 15th September
The theme this week is 'my family'.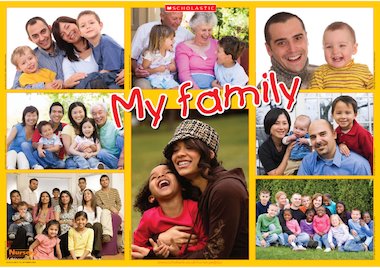 Some of the things we will be learning about and exploring are;
PE; getting changed into PE kits for the first time. Exploring dance in the hall - linked to Twinkle Twinkle Little Star.

Talking about our school 'family' (our 'Bear' and 'Butterfly' groups), playing a photo matching pairs game, naming individual children and also looking at written names.

Making garlic bread – some of the children have been talking about garlic and how they have eaten it; garlic bread seems popular! We will be practising using tools safely and talking about how to use the cooker safely (only adults will actually use the cooker)

.

Talking about shape families. How many triangles can you spot? How do you know it's a triangle? Then selecting one type of shape to create a collage.

Reading the story 'Peace at Last' and creating our own sound effects using voices and body percussion
Show and tell this week is on Friday 19th; the children can bring in a family photo
Week beginning 8th September
The theme this week is; 'Me'
Some of the things we will be learning about and exploring are;
Visiting the hall and finding out what PE is, exploring the space and listening to instructions.

Getting to know our keyworker group and new friends through playing name games.

Investigating hand washing and how germs spread – the germ experiment! Using pencils and having a go at representing names.

Exploring creative resources and using paint to decorate a person template – looking at similarities and differences between themselves and others.

Exploring counting using hands, fingers, and counters.

Music; exploring rhythms and chants linked to the story The Three Little Pigs.
Show and tell this week is on Friday 12th; the children can bring in something that is important to them to show to their keyworker group.
---
Week beginning 1st September 2014
The focus this week is 'settling in'. We are looking forward to visiting many of you for home visits at the beginning of the week, and to the children joining Nursery at the end of the week.
Keep an eye on the website for weekly updates of what we are exploring and learning about! During the second week of term we will be asking the children what they would like to find out about - look out for a list of their questions on this page!